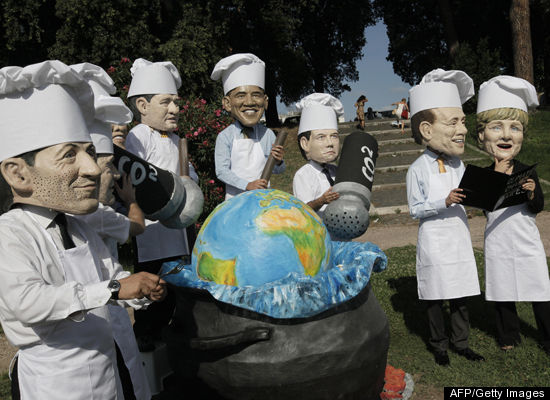 No, this is not a Liberty College skit explaining the "salt of the earth" parable. This is a group of protesters in muppet politician heads and Top Chef attire, standing around an earth stew of some kind and seasoning it with some sweet sweet carbon dioxide. Apparently, they're pissed that the leaders of the top eight economies in the world are wasting all this CO2 talking about stuff. Who knows.
The summit
is going on now - with more pissed-off European chaos to ensue, no doubt.
You gotta give them creativity points, though.